It is rightly said "A Ride on a Horse is to fly without Wings". We have very unique breeds at our stable and a trained team of riders. You can have fun by enjoying gallop and canter on our 5km track or learn riding with us. We have a team of professional trainers.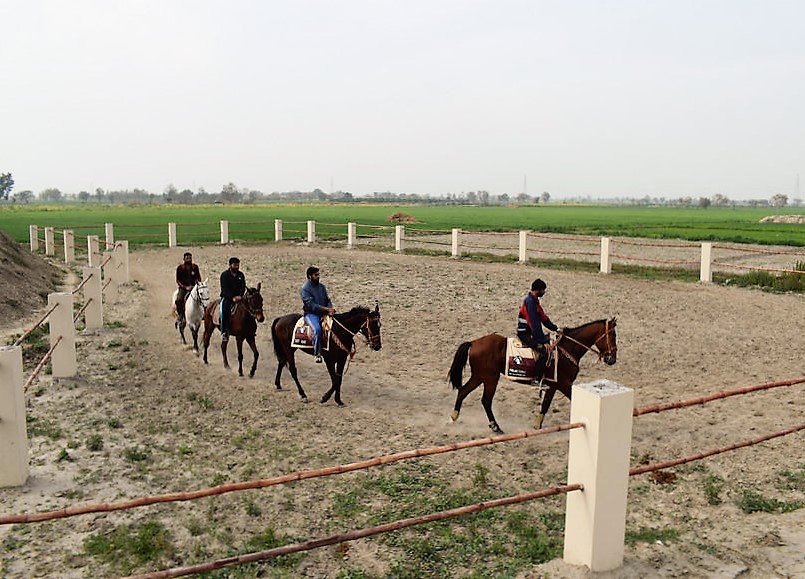 Punjab Stable is Stud Farm and a Project of Punjab Village. We have 30 thoroughbred horses here. While you stay at Punjab Resort you can learn riding from our team of trained horse riders. However, if you are trained rider, you can gallop/canter on our 5 Kms Track. We take pride in providing quality services to our valued customers. We have all those riding facilities which you can imagine. Check our Discounted Prices.
The Stable/Stud Farm came into existence in 1956. Arabian stallions were imported and thereafter a journey of training and breeding commenced. Currently Raahim Latif Khan is managing the Stable. His passion for horses has led to a rapid growth in our equestrian activities.. Supported by team of 14 trainers this facility has attained national and international prominence.
Leave us a note and we will get back to you for a free consultation